About HotelCard
Welcome to HotelCard, your gateway to exceptional discounts at hotels in Switzerland and neighbouring regions. 
Our company is based in Zurich, Switzerland. We love Switzerland. We love hotels. We love to travel and explore. And we believe in local and sustainable tourism. We would like to encourage you to discover Switzerland with us. Whatever the season, whether it's a city break, a spa weekend or a sports activity.
Unlike other providers, HotelCard takes no commission or fees from our valued partner hotels. This approach allows us to support hundreds of family-run hotels, increasing their occupancy rates in the low season. It's a win-win scenario where our valued members benefit from exceptional value and memorable experiences. And above all: get to know and love the beauties of Switzerland.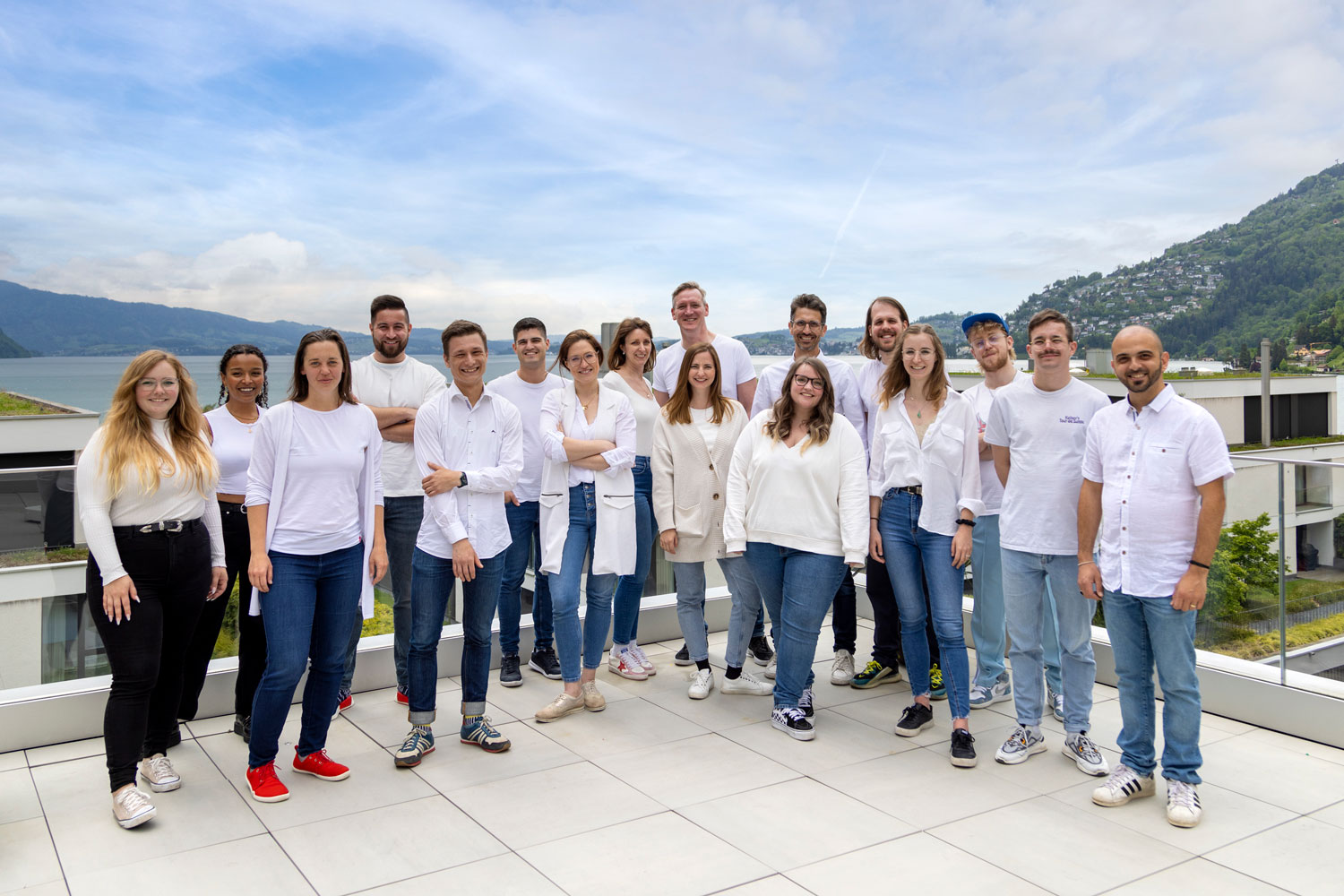 What we stand for
Local travel and sustainability
eco
HotelCard stands for sustainable local travel and promotes local & independent hotels. As part of Switzerland Tourism's #Swisstainable programme, we contribute to a more sustainable Swiss tourism.
Fascinating places and experiences
terrain
Whether it is unspoilt mountain valleys, enchanting old towns, culinary delights or genuine hospitality, HotelCard is committed to the diversity of travel, taking its members to places that would otherwise go undiscovered.
More travel for less money
card_travel
We solely rely on HotelCard subscription revenues and take no booking fee or commission. Hence, hotels are willing to offer our members exclusive discounts. Our model is unique, transparent, and fair – a win-win situation.  

The story behind HotelCard
HotelCard's journey began in 2009, right at the kitchen table of a young Swiss entrepreneur. Driven by a desire to increase the occupancy rate of his father-in-law's hotel in the picturesque Engadine Valley, a clever concept was born - the "half-price travel pass for hotels", inspired by the popular Swiss half-price pass for public transport. This innovative idea was eagerly embraced by numerous hotels as partner establishments, and the membership base flourished, experiencing remarkable growth in the years that followed.
At the beginning of 2020, the company's leadership changed with the appointment of Twint founder Thierry Kneissler as the new Chairman. The new management made significant investments to implement best-in-class booking technology and slightly adapt the business model to meet the ever-evolving needs of both hotels and members. The efforts have paid off, as the once Swiss insider tip is now more popular than ever with members and hotels alike, and continues to grow in popularity both in Switzerland and in neighbouring countries.
Claudio Grisch, CEO
Thierry Kneissler, Chairman of the Board 

Contact

Career opportunities at HotelCard
At HotelCard, we love the diversity of Switzerland and its neighbouring regions. We love choucroute, costini and capuns; we can't get enough of imposing mountains and crystal-clear lakes; and we love wandering through medieval towns as much as we love going on culinary expeditions in vibrant metropolises.  
Are you just as curious, do you have the same relentless sense of adventure and are you looking for a job where you can contribute your own ideas, experience and wide-ranging talents? Join us and you can not only indulge your personal passion for sustainable, local travel, but also make it part of your professional life. 
We are looking for co-entrepreneurs who are at home in the digital world and motivated to achieve great things as part of a young team.
Apply now